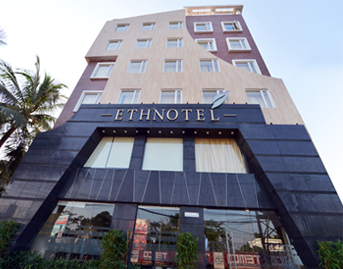 Privacy Policy
"Guests are God"..this is one mantra in which we at Ethnotel believe in. We love and respect our guests and make sure that we rspect their privacy as well. All efforts are made to keep the details and information about our guests completely intact. However as a visitor one might have questions as to how is the personal information collected safe? From time to time we ask for many information from our visiots about their name, telephone numbers, date of birth etc which helps us to serve them better. So the visitors might be asked to provide certain personal information. Please be rest assured that all these information is kept highly confidential.
We may use the information provided to inform the visitors about our available services and products. Agents or contractors of Ethnotel who have access to your personal information are required to keep the information confidential and not to use it for any other purpose. These personal informations will not be leaked and provided to any third party without your prior permission.
Ethnotel is committed to the security of the data collected at
ethnotel.in
From time to time we might also allow third party advertisers advertise on our website. However Ethnotel holds no responsibility or liability for these third party policies or actions. There are many third party Internet Web sites available through links on our Web site. These websites have their separate privacy and data collection practices. Ethnotel is not responsible for the information that is disclosed by you on any of the online websites.
In case you have any more questions please get in touch with us at
[email protected]